Park City has vibrant Summer Events Galore that should be on your must to do list if you are visiting or thinking of visiting.
Park Silly Sunday Market
Sundays, June 4 – September 17 10 a.m. – 6 p.m.
For more than a decade, the Park Silly Sunday Market has transformed lower Main Street almost every Sunday throughout the summer. This summer is no different as the Silly Market adds to the fun and attractions of Park City's Main Street. Are you wondering what exactly a Silly Market is? According to parksillysundaymarket.com, it is a treasure box that features unique and eclectic-local and regional arts and crafts, music and performance art, antiques, imports and one-of-a-kind finds, delicious gourmet foods, and farmers market fruits and vegetables. It is as unique as our town.
*There will be no Park Silly Sunday Market Sunday, August 6 or August 13.
http://www.parksillysundaymarket.com/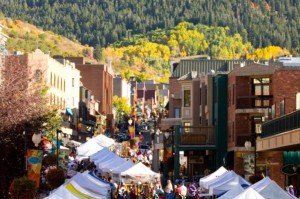 Photo Credit: Silly Sunday Market